Hello gamers. It's time for the most exciting thing in online entertainment since Doom netplay. That's right: The 7th Great Democratikan Roleplay is here!
I know you're all getting excited to participate so I'll keep this brief. However I recommend you check back here every now and then as this post will be updated from time to time with new information.
So you might've noticed that we've now got our own website. What does this mean? Well, beyond being one of the only regions on NationStates with our own dedicated standalone website (and being able to revel in the bragging rights that come equipped with that kind of status) it means we can have our own entire forum dedicated to our roleplay!
In past roleplays we've always been held back by the platform.
On Discord, the 4000 character limit meant people had to either attach DOCX or PDF files, google drive links, or start splitting prose between multiple messages; it all got really messy really quick.

On the NationStates forum we've been limited by the fact that we can only (conceivably) have a single thread, and we're not actually in control of that thread (rather the NS mods are) meaning if the thread got griefed or somebody posted cringe we can't clean up after the belligerents.
On here, none of these limitations exist. We are our own rulers! We have nothing to lose but our chains!
So how does this all work? Let's take a look:
Signing Up
Before you can roleplay you'll need to register with the Council who're spearheading this whole operation. If you hover over the Roleplay button on the top bar and select Sign Up from the drop-down menu, you'll be taken to a page telling you everything you need to know. However, for the sake of convenience I'll quickly describe the seven-phase application process here:
Phases one through five are various sections of the form on this website. They concern various basic details about you and your region.

Phase six is your map claim. You'll be asked to somehow indicate where you'd like to be on our map, be it a image with a red circle or text description etc. This claim is then handed in.

Phase seven is working with the mods to make sure your application & claim are good to go, then working with other participants to integrate you into the regional lore.
A "seven-phase" process sounds long and arduous. However, fret not - things are rarely how they seem. You can easily get roleplaying in an afternoon (depending on who's online, mind you) However you do not need to sign up until you're ready to start posting. I'd recommend joining our Discord Server first and chatting with the other roleplayers first.
Categories
There's four thread categories that you can choose from. (Well there's actually five, the fifth being the one you're in right now. However, the other four are all in-character and for simplicity's sake I'll gloss over the meta category for now)
Worldbuilding is for slice-of-life and general stories and interesting tidbits about your nation.

Diplomacy is all about politics, decision-making and international relations.

Conflict is all about getting into fights. War, war, and war.

Geopolitics is for politics that relate to geography - that is, territorial disputes, border problems, etc.
Threads
Once you're in the right category for the content you want to post, you'll need to work out where it's going. The rule is: every thread is a narrative. So the ongoing war between Bobistan and the Julie Union could be one thread, while another thread might be diplomatic talks between the Julie Union and Charlia regarding surging illegal immigration. If you're starting a new narrative you should start a new thread. If you're adding more to an existing narrative, you reply to an existing thread.
Posting
When it's time to post, you should make sure you're familiar with the roleplay rules to save yourself from accidentally posting cringe. It might be a good idea to write your post out in a separate word processor first such as Microsoft Word, Google Docs, Apple Pages etc just in case something goes wrong with your internet connection and your diplomatic smut gets lost to the void. Once you're preparing your actual post though, you can use the icons along the bottom of the editor to add content such as images, videos, code blocks and such, while highlighting some text will bring up formatting options like alignment, bold/italic/underline, colours, etc. You can also use all the normal keyboard shortcuts (like CTRL + I for italics)
Anybody fancy a game of spot the difference? Anybody who spots the differences between this screenshot & the finished paragraph will get a free kiss emoji DMed to them on Discord. Get searching!
Footnote
A personal note: communication is key. Before you start posting willy-nilly and going against the regional lore you should take time to join our Discord server if you haven't already and communicate with the people you'll be playing with. Our top role-players put their posts through weeks of planning, meetings to determine how the lore should match up between different nations, and more. It's okay to take your time, as this roleplay doesn't match up with the real progression of time. (Rather, a year in RP is roughly 20 real days)
And finally, I want you all to have fun! If you don't I'll leak your nudes.
If anybody has any questions, comment them below and me or another moderator will respond as soon as any one of us can. If you ask any particularly good questions our answers might get added to this post. Remember: there's no such thing as a dumb question.
Tata for now,
Akarea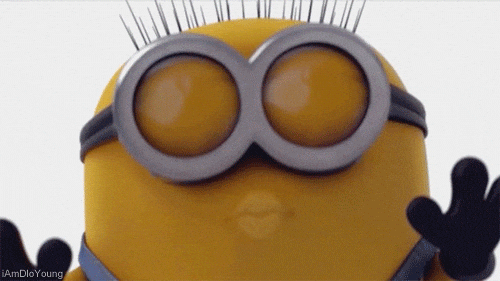 You just posted cringe, bro